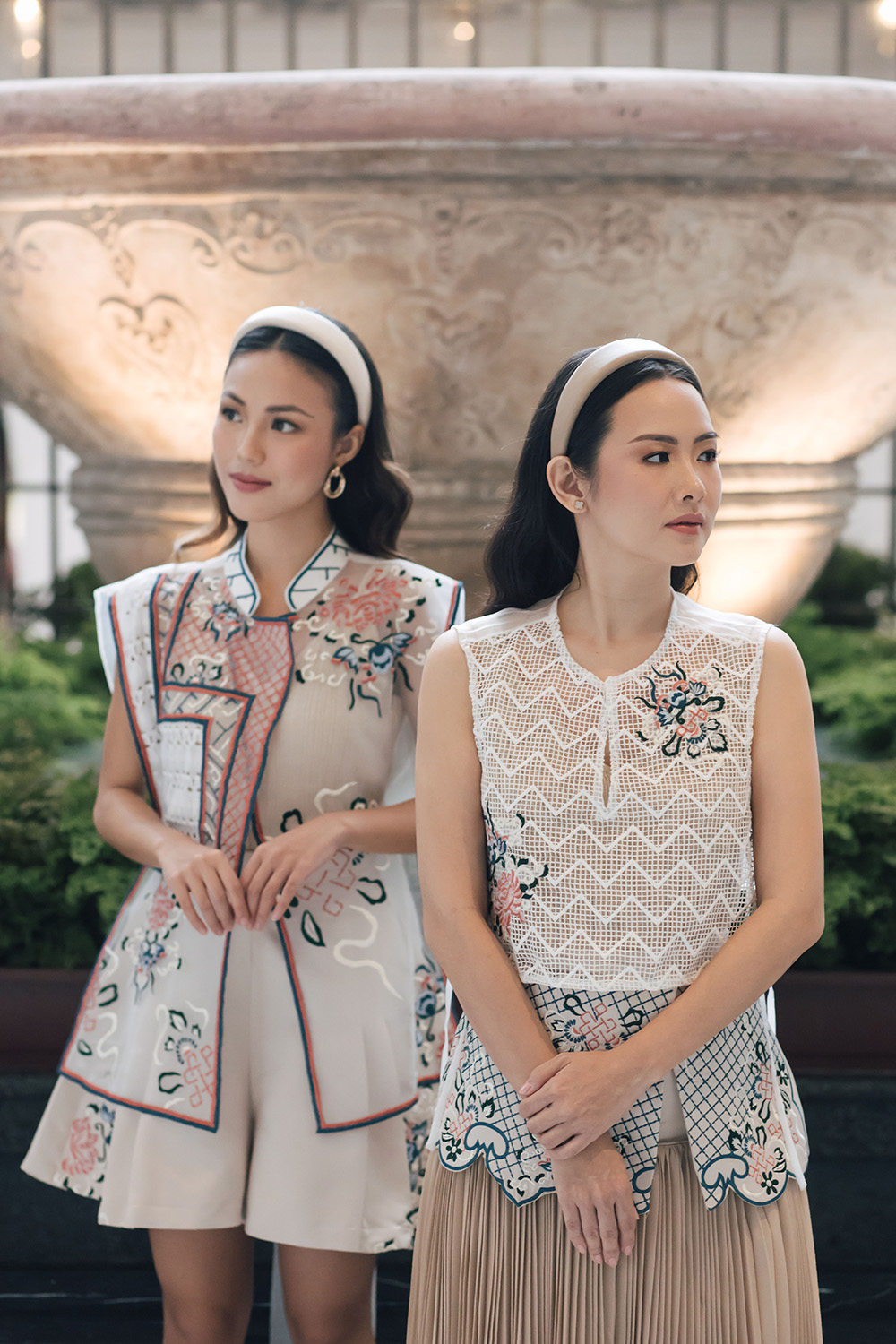 ABOUT US
SISSAE is a brand that specializes in providing high quality cheongsam or 'qipao' with modern twist, exclusively designed according to latest trend in fashion dedicated to those women who desire timeless, feminine, and subtly sexy dresses that are perfect for every occasion. SISSAE designs are tailored using high quality material and highly skilled seamstress to make women look fabulous in any age, figure, and occasion.
Our designs are especially admired for its usage of imported material, gorgeous intricate details design, beautiful range of colours, and artistic embroidery. Each piece of SISSAE is handmade and each embroidery is carefully made to create an artsy piece.
Through customers' satisfaction towards our designs, our brand has successfully combined the richness of traditional Chinese clothing and infuses it with a touch of modern fashion. Now SISSAE has evolving our designs ranges to cocktail dresses to daily feminine outfit besides our trademark Qipao.

SISSAE has successfully established itself as a luxury clothing brand, with impeccable handmade embroidery and proudly made in Indonesia.
On May 2014, SISSAE launch its 2nd line, SISSAE CHIC which is targeted for younger market with a chic fashion style with a casual look but still focusing on intricate details design and embroidery as a 'soul' of our brand.
SISSAE now ships internationally to Singapore, Malaysia, Brunei, Hong Kong, United States, Australia and across Indonesia.
OUR COMPANY
SISSAE is a registered company based in Jakarta, Indonesia. 
Since its launched in July 2011, SISSAE has won EY (Earns & Young) Entrepreneurial Winning Women award in Jakarta, Indonesia by October 2015.
OUR HEAD OFFICE :
Pantai Indah Kapuk
Galeri Niaga Mediterania 1 blok H.8.A
Jakarta Utara - Indonesia 
Ph : (+6221) 5882261 & (+6221)  5883285